Epiphany Chips Available for Purchase!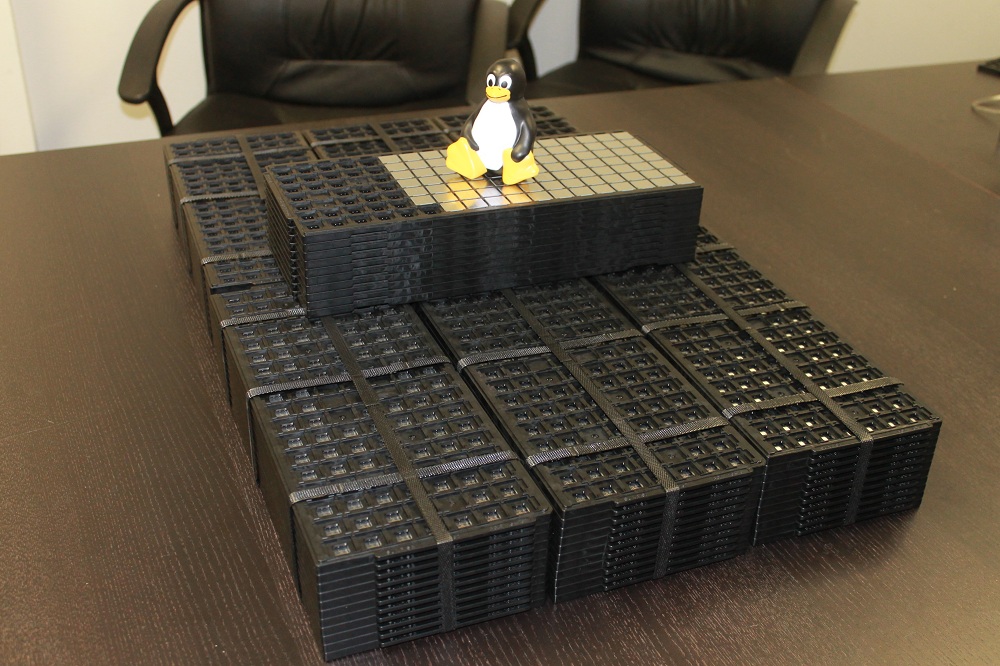 After many years of endless struggles our dream of creating a production worthy silicon product has come true…
We taped out the Epiphany-III product on a "shuttle" in December 2010 and successfully powered up the chips in April 2011.  These early chips worked great, but the production cost structure made them prohibitively expensive. For those of you wondering how easy it is to use the Epiphany chips, check out this Parallella based demo.
Fortunately as part of the Parallella Kickstarter project launched last year, we were able to:
1.) Tape out a 65nm production mask set for the Epiphany-III to significantly reduce our silicon costs
2.) Redesign the wire-bond package to reduce package costs and significantly improve thermal performance.
A few weeks back, we finally received the first batch of the new design. The picture above shows 8,700 Epiphany chips all packaged up in the fantastic thermally enhanced Epiphany-III BGA package shown below.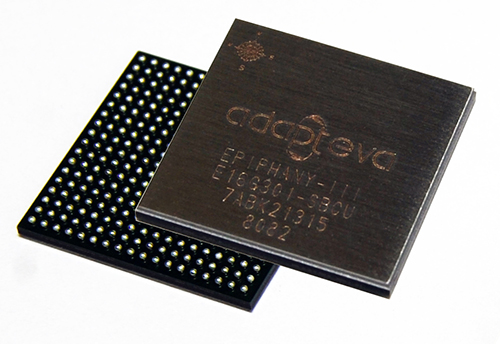 Now for the really good news!
Based on testing so far, the yield looks fantastic!! Our little Epiphany product is clearly on the path to production status.
This latest chip version uses the identical Epiphany-III silicon design "GDS" that has been in the field since since 2011.
The new Epiphany chips run very cool thanks to the great new package design. Based on simulation, we should be close to 20 Degrees/Watt (Theta-J ambient).  Considering that this is a wire-bond design and that our silicon area is only 3 x 4mm, this is actually quite impressive. In lab testing, whereas the old prototype packages would get burning hut, these new chips get only "comfortably warm".
Most of our current stock of Epiphany chips is being used to build up Parallella boards, but we do have 100 chips available for purchase, bundled as packages of 10. We will build up more substantial stock once we can gauge the level of interest for these chips. (We have 10 Epiphany-III wafers in storage waiting to be package). Anyone interested in building custom hardware/boards based on the Epiphany chips can go to shop.adapteva.com to order 10-Packs of Epiphany-III chip samples.
We hope you are as excited about the availability of Epiphany chips as we are. The general sampling of Epiphany III chips is a major step in the direction of making Epiphany chip products generally available through major electronics distribution channels for years to come.
Sincerely,
Andreas Olofsson
CEO/Founder at Adapteva