Update #41: Shipment Delays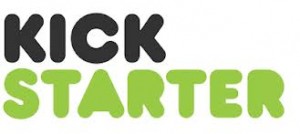 Not sure where to start… The last couple of months have been a disaster and I am disappointed to report that we are still weeks away from being able to ship the final Parallella products. What went wrong? Well, pretty much everything…
Finances: The Parallella project has stretched our team and finances to the limit over the past year and many of the most difficult challenges we have faced have been due to a lack of resources. Fortunately I can now state with more confidence than ever that both Adapteva and the Parallella project are going to be ok!!!
Team: A key member of our three person engineering team left the company in August, causing parts of the Parallella project to grind to a halt. Unfortunately, because of our tight funding situation over the last year we have never had the luxury of building up knowledge redundancy anywhere in the project. The critical employee knowledge transfer is now complete and thanks to the addition of Antmicro to the project, Parallella is back on track and stronger than ever!
Logistics: Despite our strong objections, a key single source part on the Parallella board was abruptly end-of-life'ed by the vendor in August. We don't want to name the vendor here, but the BOM and schematics are open source so I am sure you can figure it out. (a lack of availability of that part was the reason the Gen0 board only shipped in July) We should have enough parts available to ship all Kickstarter rewards and pre-order purchases, but we will need to stop taking more pre-orders until we can redesign the board to accommodate a replacement part.